KAREN FERGUSON TEAM
We are ready to help you get your home buying & selling journey started
Who you work with matters!
We take the responsibility of buying or selling your home very seriously. That is why we invest in the proper tools and resources that guarantees our clients a seamless home buying and selling experience.
Get a FREE home value estimate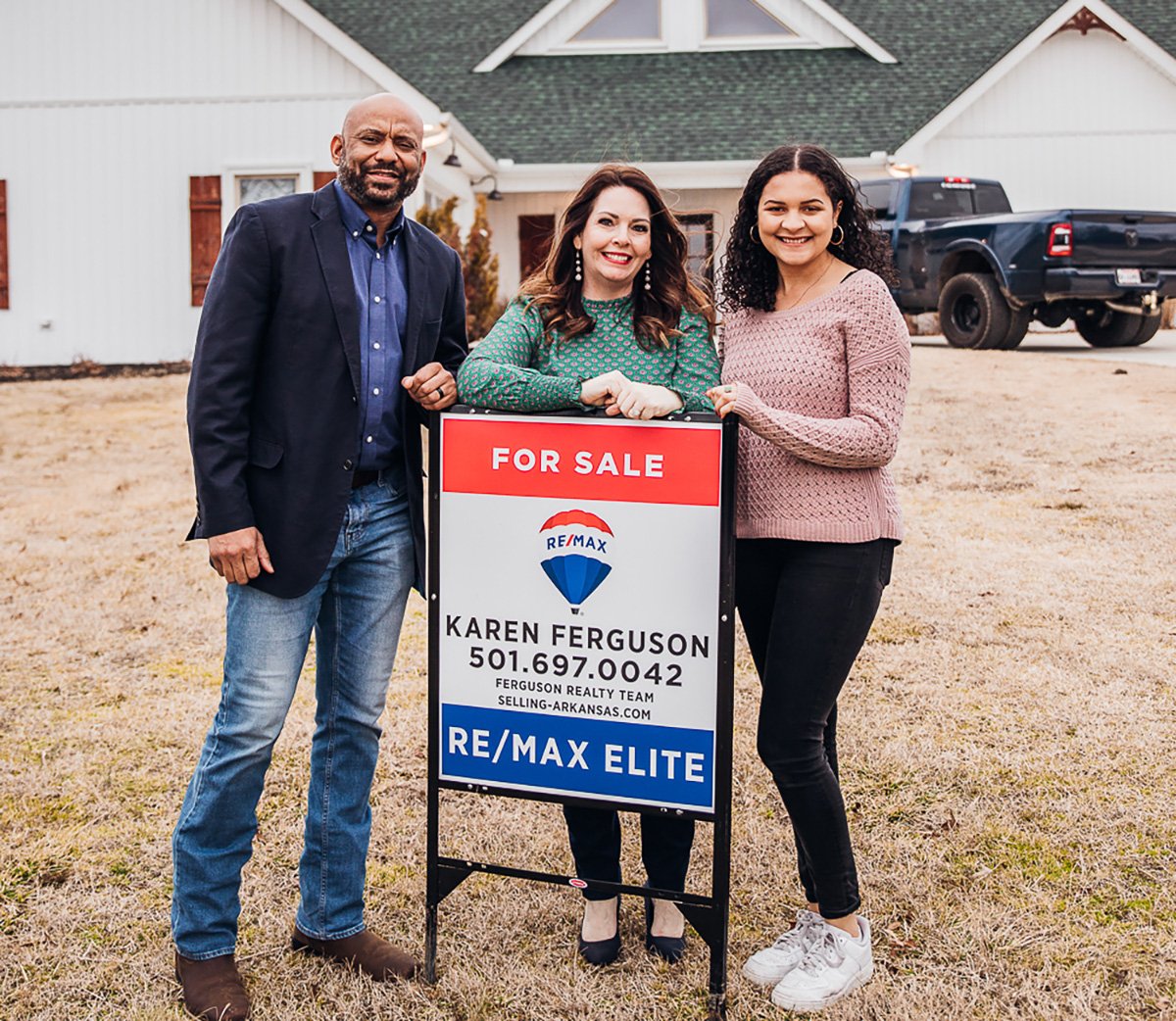 Customer Driven. Community Focused.
The Karen Ferguson Team is a team of local, trusted and dedicated real estate professionals helping our clients accomplish their real estate goals. With a combined 25+ years of sales and marketing experience, our team's mission is to educate our clients on the real estate process and provide top-notch customer service beyond purchasing and selling properties. We are committed to building long-lasting relationships with our clients. Our servant's heart for our clients and community sets us apart in today's vast world of real estate. Whether you are interested in the purchase of your next investment property or needing to sell your current home and move into one that meets the needs of your growing family, we have the experience and enthusiasm to make your next transaction smooth and memorable.
Through our Community Focus
we are proud to support/partner with:








READ OUR CLIENT SUCCESS STORIES

"I highly recommend Karen Ferguson. She is very sweet, very kind, and very professional. She was always available and made me feel very relaxed as we navigated through the home buying process. As a first time homebuyer, the process was very stressful but she was there every step of the way explaining
…
Read More
the process and reassuring me that everything is alright. She negotiated for a refrigerator which I appreciate so much. Karen, it was a joy to work with you and may the Lord continue to bless you for putting your clients first. Thank you for caring."
Read Less

"Karen got negotiated 8000$ off on the house. And even paid a little bit of our closing cost to help! She's amazing everything was straight forward and done fast. We got our house in less than a month for a great price! Always notified us and helped us in any way possible.! Absolutely perfect thank y
…
Read More
ou!!❤️"
Read Less

"Karen is an amazing realtor that goes above and beyond for all her clients. We really appreciate everything she did for us!"

"Karen is a go-getter Realtor that goes above and beyond to help people achieve their real estate goals. She's a real estate and marketing expert as well as a leader in the community. I highly recommend Karen as your best choice for an experienced, trusted Realtor in Conway Arkansas."

"I had a AMAZING home buying experience with Karen Ferguson, she made everything a quick and easy process for me. I did not at one time feel that she was twisting or turning me in any way for her own benefit. I knew what I was looking for and she found it for me! I highly recommend to choose Karen Fe
…
Read More
rguson as your Real Estate Agent/ Realtor!"
Read Less

"Just closed on selling my house today!! I could not be more satisfied with the assistance and professionalism by Karen. She's an absolute expert in advertising and marketing, making your listing accessible to so many buyers. Her efforts lead to a full price offer! Thank you so much Karen for man
…
Read More
aging and exceeding my expectations! We will definitely keep in touch for a future home purchase!"
Read Less

"If you want top notch care understanding and commitment then Karen Ferguson is the Agent you need. Everything is about the client and she truly cares about what her clients want and need. Karen listened showed empathy and compassion for our situation and less than a month later I'm the proud owner o
…
Read More
f my first own. Karen helped me make something happen the no other realtor could. I high recommend Karen a million time over."
Read Less

"If you are looking for someone honest that you can trust to sell your home or help you buy a house don't doubt in calling Karen she is amazing! she has an answer for all your questions and she will make the process stress free. And trust me when I tell you she will get the job done! I recommend her
…
Read More
100%"
Read Less

"Karen was amazing! She made selling our home stress free and she was very professional. She always answered every question we had. I really do recommend to get Karen as their realtor! You will be 100% taken care of. She is the best!!!!"