KAREN FERGUSON TEAM
We are ready to help you get your home buying & selling journey started
Who you work with matters!
We take the responsibility of buying or selling your home very seriously. That is why we invest in the proper tools and resources that guarantees our clients a seamless home buying and selling experience.
Get a FREE home value estimate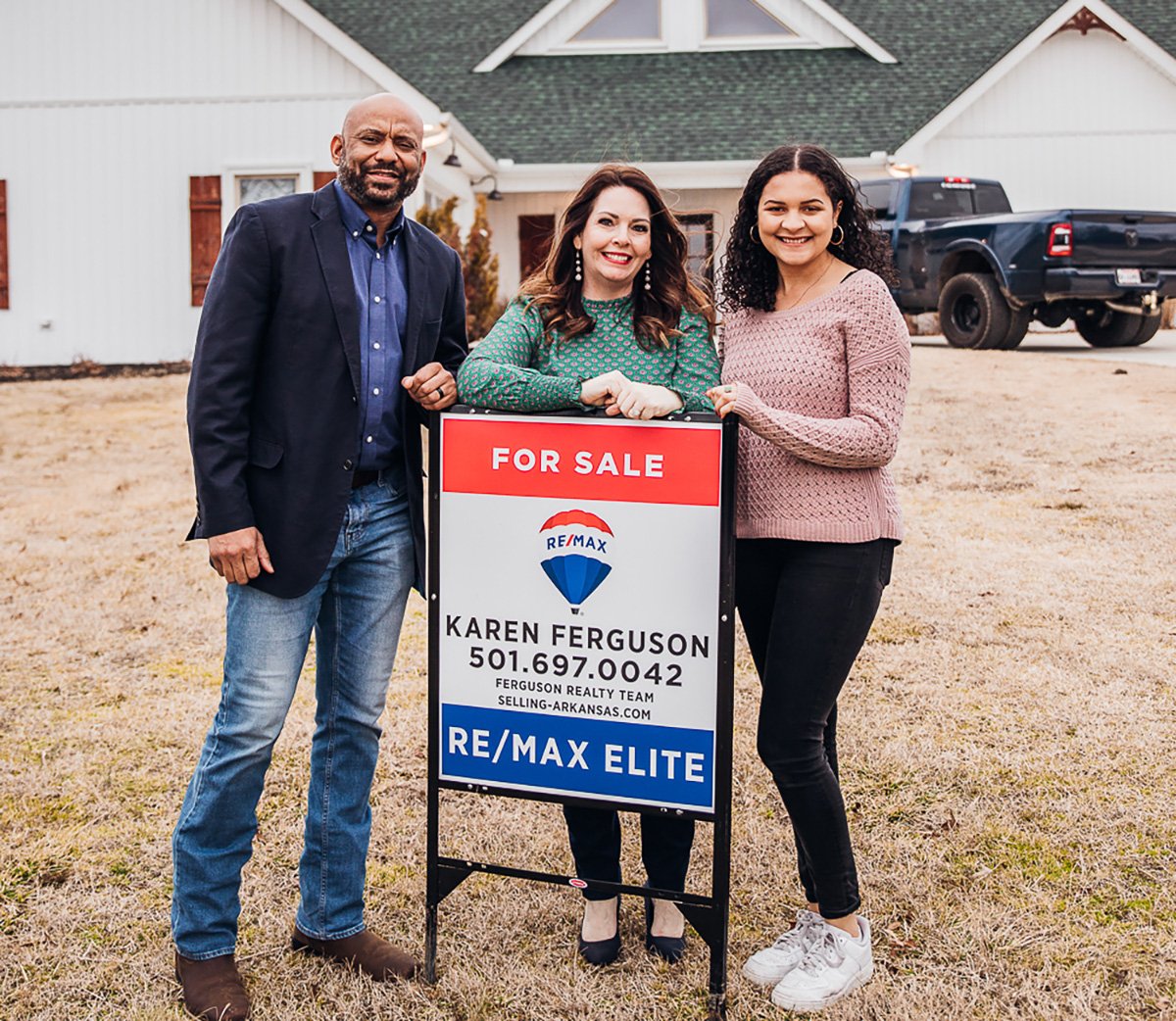 Customer Driven. Community Focused.
The Karen Ferguson Team is a team of local, trusted and dedicated real estate professionals helping our clients accomplish their real estate goals. With a combined 25+ years of sales and marketing experience, our team's mission is to educate our clients on the real estate process and provide top-notch customer service beyond purchasing and selling properties. We are committed to building long-lasting relationships with our clients. Our servant's heart for our clients and community sets us apart in today's vast world of real estate. Whether you are interested in the purchase of your next investment property or needing to sell your current home and move into one that meets the needs of your growing family, we have the experience and enthusiasm to make your next transaction smooth and memorable.
Through our Community Focus
we are proud to support/partner with:








READ OUR CLIENT SUCCESS STORIES

"Karen did a speedy sale for me & all long distance. Thanks for the great job 👍 done!!"

"very pleased working with Karen! It was great to work with her."

"As a lender, we get critical of realtors and judge them much more harshly than most. With Karen, there is nothing but excellence. She is, honestly, as good as it gets. I highly recommend anyone looking to purchase / sell in her area as she does an excellent job. And her excellence stays constant
…
Read More
, from start to finish. Her communication is on point, her negotiation skills are top notch and her knowledge of her markets are unmatched. She really is "THE 1%"!"
Read Less

"Karen is the absolute best. I worked with Karen for approximately a year before deciding to start the process of selling my current home and purchasing another. She is knowledgeable, approachable, easily explains complex information and does everything she can to make the process flow smoothly. Sh
…
Read More
e made what could've been an extremely stressful time go well. I'd heard she was one of the best and after personally working with her, I completely agree! I was able to receive above list price for the sell of my home and with her help we found the perfect home for me."
Read Less

"So thankful for Karen Ferguson Team, RE/Max Elite for making this buying & selling process seamless! We had multiple offers in a few days & accepted over $3,500 over asking price for the home we were selling! Karen went above and beyond for us to make this process easy, enjoyable, and helped us find
…
Read More
the perfect home 🏠🔑🫶🏼 if you're looking for a realtor- she's your girl!"
Read Less

"Karen is very wonderful and so great to work with on a home buying experience!!! She helped us navigate the complex home buying process for us as first time home buyers! She was able to negotiate deals with the seller for them paying closing cost and even having the seller pay $1500 towards refriger
…
Read More
ator costs! I highly recommend this amazing woman as your realtor!!!!"
Read Less

"It's a pleasure to work with Karen Ferguson! She is professional, consistent, and knows her stuff!"

"Working with Karen Ferguson was so so easy! We were able to sell our house over asking because of her. She was upfront about every detail and very knowledgeable. Mrs. Karen goes above and beyond for her clients and we are so glad we chose her!"

"Karen was an absolutely amazing realtor who helped us sell our home for FULL PRICE in less than a month! She held our hand through the process and was patient, answering all of our questions. Would recommend her to anyone in the Central Arkansas area! She is amazing!"

"She helped me write a competitive offer that was chosen out of multiple offers, saved me over $17,000 on the price, negotiated $2,000 of closing costs to be paid and a refrigerator, BEST real estate agent in Conway :)."