KAREN FERGUSON TEAM
We are ready to help you get your home buying & selling journey started
Who you work with matters!
We take the responsibility of buying or selling your home very seriously. That is why we invest in the proper tools and resources that guarantees our clients a seamless home buying and selling experience.
Get a FREE home value estimate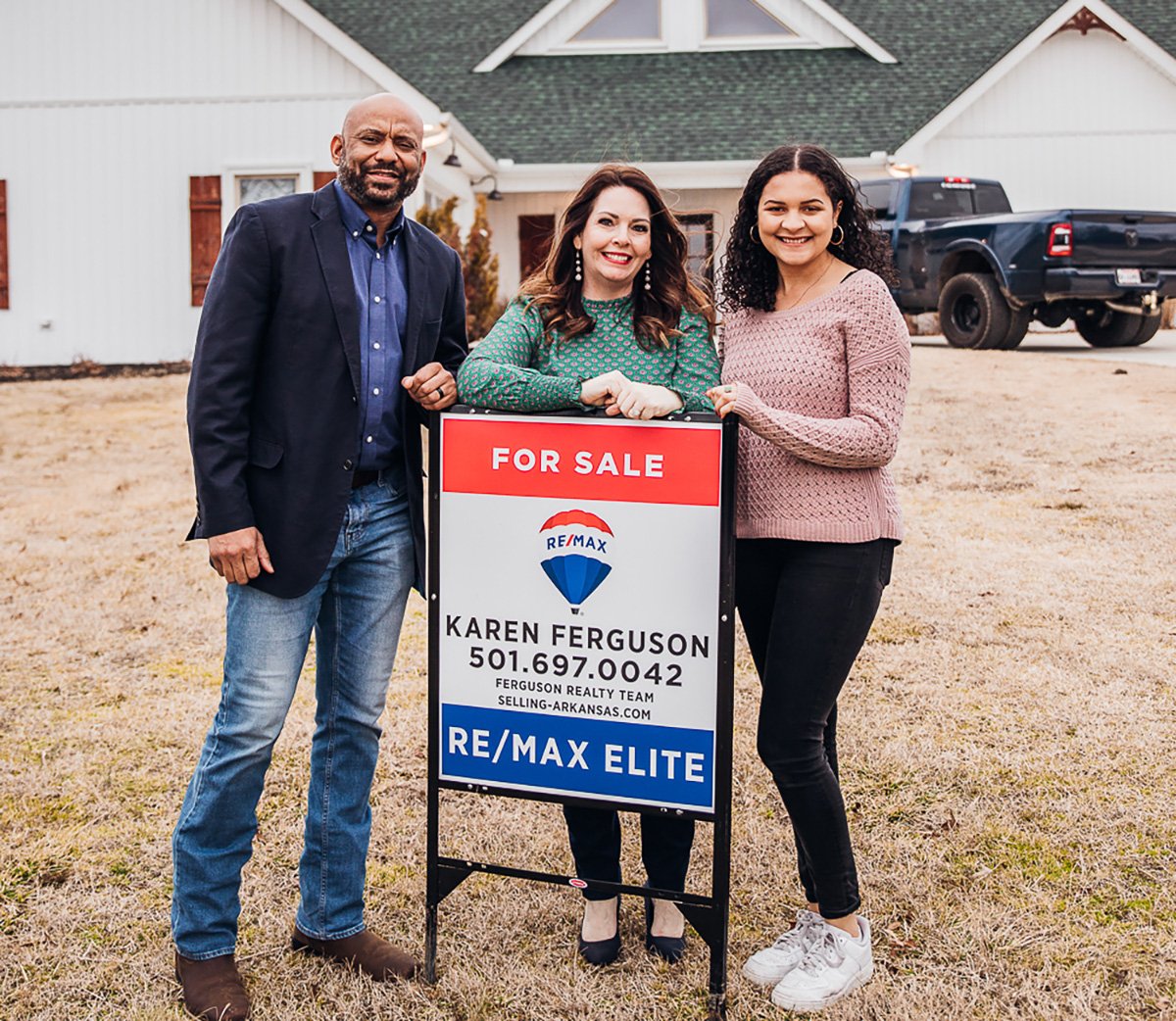 Customer Driven. Community Focused.
The Karen Ferguson Team is a team of local, trusted and dedicated real estate professionals helping our clients accomplish their real estate goals. With a combined 25+ years of sales and marketing experience, our team's mission is to educate our clients on the real estate process and provide top-notch customer service beyond purchasing and selling properties. We are committed to building long-lasting relationships with our clients. Our servant's heart for our clients and community sets us apart in today's vast world of real estate. Whether you are interested in the purchase of your next investment property or needing to sell your current home and move into one that meets the needs of your growing family, we have the experience and enthusiasm to make your next transaction smooth and memorable.
Through our Community Focus
we are proud to support/partner with:








READ OUR CLIENT SUCCESS STORIES

"It's a pleasure to work with Karen Ferguson! She is professional, consistent, and knows her stuff!"

"Working with Karen Ferguson was so so easy! We were able to sell our house over asking because of her. She was upfront about every detail and very knowledgeable. Mrs. Karen goes above and beyond for her clients and we are so glad we chose her!"

"Karen was an absolutely amazing realtor who helped us sell our home for FULL PRICE in less than a month! She held our hand through the process and was patient, answering all of our questions. Would recommend her to anyone in the Central Arkansas area! She is amazing!"

"She helped me write a competitive offer that was chosen out of multiple offers, saved me over $17,000 on the price, negotiated $2,000 of closing costs to be paid and a refrigerator, BEST real estate agent in Conway :)."

"Karen was great to work with! She secured a full price offer on the first day of my listing, and she navigated the subsequent negotiations like a true pro. I couldn't have asked for a better agent!"

"Karen Ferguson helped us sell two houses. She did an awesome job and stayed on top of everything needing to be done. I highly recommend her."

"Thank you so much you make us happy in and do you want to buy a house? Who's the lady who can help you? This is very, very kind."

"Karen made this the easiest Real Estate transaction I've ever been a part of. Would highly recommended her to anyone looking to sell in Central Arkansas."

"I highly recommend Karen Ferguson. She is very sweet, very kind, and very professional. She was always available and made me feel very relaxed as we navigated through the home buying process. As a first time homebuyer, the process was very stressful but she was there every step of the way explaining
…
Read More
the process and reassuring me that everything is alright. She negotiated for a refrigerator which I appreciate so much. Karen, it was a joy to work with you and may the Lord continue to bless you for putting your clients first. Thank you for caring."
Read Less

"Karen got negotiated 8000$ off on the house. And even paid a little bit of our closing cost to help! She's amazing everything was straight forward and done fast. We got our house in less than a month for a great price! Always notified us and helped us in any way possible.! Absolutely perfect thank y
…
Read More
ou!!❤️"
Read Less